Annual Meeting & Portrait Demonstration
November 20, 2016, 12:30-4:30pm
Humanities, Room 112
Anne Arundel Community College
Arnold, Maryland 21012
Our Annual Meeting will be held on the campus of Anne Arundel Community College.

Rose Frantzen, an international award-winning portrait painter, will be painting an oil portrait from lifei life after our brief meeting.
Purchase tickets before November 1, 2016 to reserve your spot as there is limited seating at the venue.
Member demo: $35
Renewing or New Member for 2017 + demo: $55
To REGISTER: Visit our join page.


Palette and Chisel Demo, 24x18, oil (detail)


Bonnie Roth Anderson
Pastel Portrait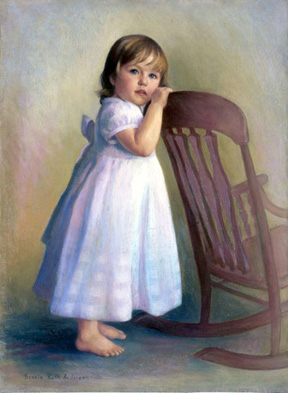 Welcome
Maryland Society of Portrait Painters is a non-profit organization founded in 1982 for the purpose of promoting and encouraging the development of portraiture. Membership is open to individuals and organizations interested in the art of portraiture or active in creating portraits in painting, drawing and sculpture.
Board
David Lawton, President
Rick Casali, Vice President, Events Chair
Nancy McCarra, Treasurer/Secretary
Andrée Tullier, Exhibition Chair, Webmaster
Melissa Gryder, Membership/Accreditation Chair, Newsletter Chair